Comprehensive solution for distributors
of tours, getaways and excursions.
From a single point of contact, it offers more than 8,000 tours, getaways and excursions available in more than 500 destinations in Latin America.
If you are a company that sells tours, getaways and excursions online on a large scale (OTAs, airlines, B2C portals, etc), or you are a distributor that sells through other sales channels, you can integrate with our API and sell or distribute our tours globally.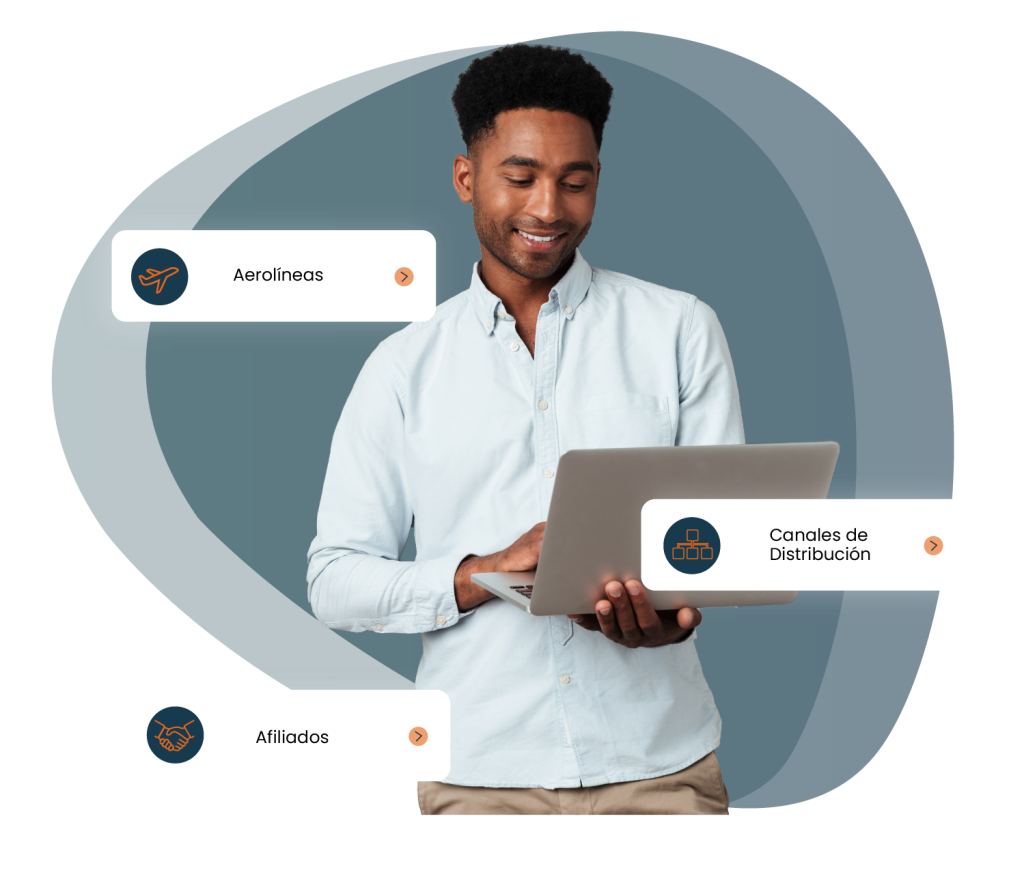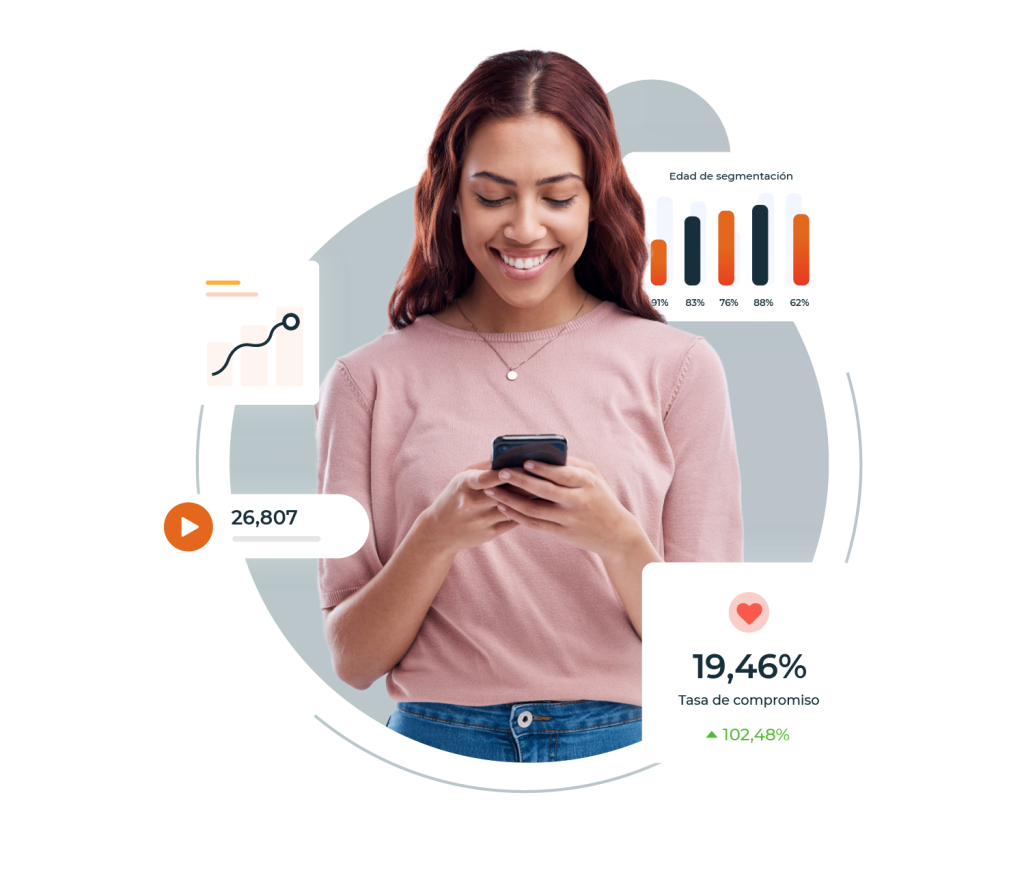 If your company sells products or services in the tourism sector and you want to expand your offer to sell tours, getaways and excursions quickly and inexpensively, we have easy integration solutions via subdomain and/or widgets.
POS solutions for accommodation providers and vacation rental property managers
If you are an accommodation provider and you sell products or services to tourists in person, we have a POS solution for you to sell tours and excursions to your customers in person and get your commission instantly.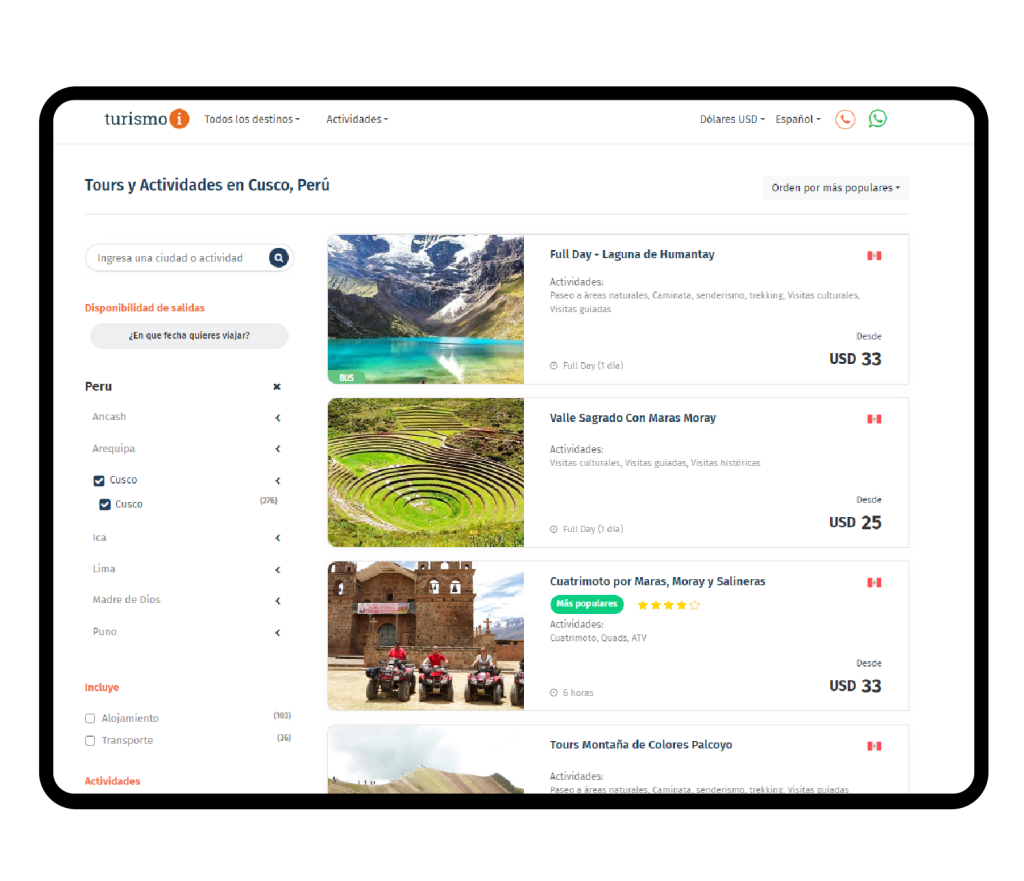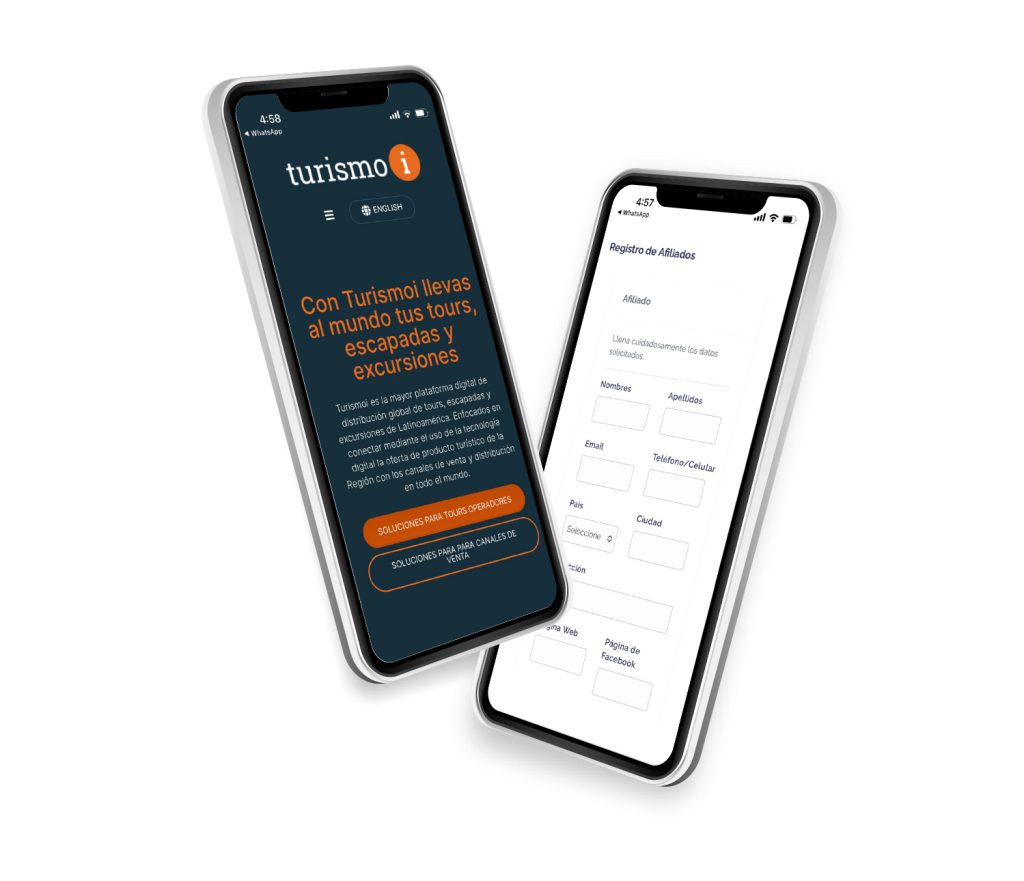 Travel Influencers Program
If you are a travel blogger, travel influencer, youtuber or tour guide and you want to generate extra income with your audience, this solution allows you to link our tours from your blog, Youtube channel, social networks or even share a link via WhatsApp or e-mail to your users or contacts and receive commissions every time someone you refer through a simple link book a tour in Turismoi.
También está disponible la opción de que crees tus propios tours y puedas comercializarlos a través de Turismoi.
Global distribution channels
Through API's, white label digital catalogs, POS solutions and hundreds of affiliate programs with travel influencers
we distribute tours, getaways and excursions worldwide!